COVID-19 Updates From The Mayor of Rockford
Reading Time: 5 minutes, 16 seconds
COVID-19 Updates From The Mayor of Rockford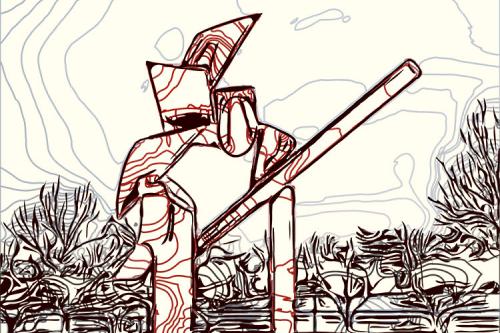 03-26-2020
08:30 am
COVID-19 UPDATES FROM THE MAYOR
LAST UPDATED March 26, 2020
ILLINOIS RESIDENTS ORDERED TO STAY HOME
On March 20, Governor Pritzker issued Executive Order 2020-10 requiring all Illinois residents to stay in their homes from 5 p.m. on March 21 until the end of the day on April 7 to prevent the further spread of COVID-19. The order prohibits things like visiting the homes of friends and holding gatherings of any size and closes all nonessential establishments, including most retail, recreation and entertainment businesses. It does NOT prohibit essential activities like going to the grocery store, receiving medical care, or taking your pet for a walk.
For more information, read the
Executive Order
and the
state's FAQ document
.
The City of Rockford has also developed
this graphic
to help define what is essential according to the Executive Order.
ESSENTIAL AND NON-ESSENTIAL BUSINESSES
Since the Stay at Home Executive Order was announced last Friday, we have been working closely with the Winnebago County State's Attorney and the Winnebago County Health Department to review all complaints and inquiries regarding essential and non-essential businesses. If a business is deemed non-essential, the City Department of Law will issue a determination letter advising the business to close. If the business refuses to close, we will take all legal measure to enforce the Executive Order, including revocation of licenses, condemnation, fine, and criminal or civil sanctions.
The Winnebago County Health Department will review and investigate complaints that an essential business is not taking proper measures to protect their employees and customers.
If you have a question or complaint, please call the Winnebago County COVID-19 hotline at 815-319-6705 or send an email to COVID19@wchd.org. Responses will be updated on the COVID19 FAQ document (
http://www.wchd.org/images/FAQ_Update_032620.pdf
), which is updated daily.
CITY HALL PUBLIC ACCESS LIMITED BEGINNING FRIDAY, MARCH 19
The City of Rockford is limiting public access to City Hall after the close of business on Thursday, March 19. City Hall will reopen to the public on Monday, April 6. During the two-week closure, operations at City Hall will continue. This closure is meant to protect our citizens and employees and minimize opportunities to spread COVID-19 in our community.
For more information and guidance about how to conduct business with the City of Rockford,
click here
.
CASES
The Centers for Disease Control and Prevention (CDC), along with the Illinois Department of Public Health (IDPH), on March 15 confirmed a case of coronavirus disease (COVID-19) in the Rockford region. A northern Winnebago County, a resident in their 60s tested positive for COVID-19. The individual had no known exposure through travel or contact with a confirmed case of COVID-19. This suggests community transmission and the disease investigation is ongoing.
As of March 25, there are eight confirmed cases in Winnebago County.
SMALL BUSINESS LOANS
On March 25, Mayor McNamara, joined by members of the local banking industry, announced the creation of the COVID-19 Small Business Emergency Loan Fund. The loan fund, established by the Northern Illinois Community Development Corporation and managed by the Rockford Local Development Corporation, is funded by the City of Rockford, Winnebago County, Illinois Bank and Trust, Associated Bank, WinTrust, Midwest Community Bank, Blackhawk Bank, Northwest Bank, Stillman BancCorp and Sunil Puri. To date, $2 million has been raised with other financial institutions committing to support the fund. For more information,
click here
.
RESTAURANTS/BARS
On March 15, Gov. J.B. Pritzker ordered all restaurants and bars to close to dine-in customers from March 16 through March 30. He's encouraging commercial kitchens to remain open for curbside pickup and drive thru services for customers where possible.
In an effort to alleviate the impact the Stay at Home order has had on restaurants, bars and the hotel and tourism industry, the City is deferring collection of our
Food and Beverage Tax
and our
Hotel-Motel Tax
.
For more information on recent liquor sale changes,
click here
.
PUBLIC GATHERINGS
On March 12, Winnebago County joined with Boone, DeKalb and Ogle Counties to recommend businesses, institutions, and organizations suspend all public gatherings and events of 25 people or more until further notice as a proactive method to limit the spread of the disease. On March 16, President Trump recommended that gatherings be limited to under 10 people.
SCHOOLS
On March 13, Governor J.B. Pritzker directed all public and private schools be closed from Tuesday, March 17, through Monday, March 30. Please consult your child's school district for specific plans during the school closure.
On March 20, Governor Pritzker announced the closure would be extended until at least April 8.
FOOD FOR CHILDREN
The Community Action Agency of Winnebago and Boone Counties, in partnership with YMCA of Rock River Valley, Rockford Housing Authority, Rockford Park District and Lifescape Community Services, is delivering meals to several developments and community centers. The COVID-19 shutdown has created barriers for families to access food. Many local students who received their meals at school lost this service when the schools closed. Any child age 2-18 are eligible for meals. Children do not need to be present. For more information,
click here
.
RPS 205 Nutrition Services staff will also provide prepackaged breakfast and lunch to children via drive-through. For more information,
click here
.
CDC RECOMMENDATIONS
The CDC recommends some best practices and common-sense steps to prevent infection and avoid exposure:
Cover coughs or sneezes.
Do not touch your eyes, nose and mouth.
Wash your hands often with soap and water for at least 20 seconds or use a hand sanitizer that contains at least 60 percent alcohol.
Stay home if you are sick.
Avoid close contact with people who are sick.
Disinfect frequently-touched objects, such as cellphones, laptops, and countertops.
The CDC also notes that patients with COVID-19 have had mild to severe respiratory illness with symptoms of:
Fever
Cough
Shortness of breath
If you have symptoms, please call your health provider or physician's office BEFORE visiting a clinic or Emergency Department.
BEST RESOURCES
Winnebago County Health Department (WCHD):
www.wchd.org
Illinois Department of Public Health (IDPH):
http://www.dph.illinois.gov/
Centers for Disease Control and Prevention (CDC):
https://www.cdc.gov/coronavirus/2019-ncov/index.html
---
QUESTIONS OR CONCERNS
If you have questions or concerns, call 815-319-6705 or email COVID19@wchd.org.
Source: City of Rockford |
https://rockfordil.gov/preparing-for-covid-19/
---
Posted In: