In case you missed it: the weekend's top tech headlines
Reading Time: 2 minutes, 35 seconds
In case you missed it: the weekend's top tech headlines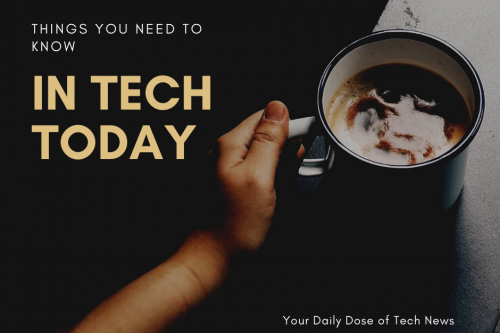 09-08-2020
06:00 pm
(CNET, 2020) With COVID and the weather and politics and so on, it's difficult to keep up with other things happening in the world. We've compiled a list of the biggest headlines in tech from this past week - in case you missed it.


EU to begin Boeing 737 Max certification flights
The Max has been grounded since March 2019 after crashes in Ethiopia and Indonesia killed 346 people. Boeing says it has now repaired the MCA's flight control system, which was blamed for both crashes. Boeing predicts that the Max could fly again by the end of the year. For now, the European Union Aviation Safety Agency is testing certification flights.

The future of tech is becoming more hands-on
B8ta is a new line of stores that showcase tech in a broad sense. It's not a store, rather, a place where you can experiement with tech for home - coffee makers, skin care, backpacks, and more. Vibhu Norby, CEO of B8ta believes that experiencing technology should be hands-on, especially before you buy it. Just like the Apple store allows consumers to test their products, B8ta showcases a variety of brands for consumers to test. Right now, there are only 20 stores, mostly in the San Fransisco Bay area. Future expansion will be focused on less obvious cities.

Gender reveal party sparks 7,000 acre California wildfire
What should've been a joyous occasion turned deadly from a pyrotechnic device used during a gender reveal party. On Sunday, the Cal Fire released the cause of the fire that covered over 7,000 acres over the weekend. Communities in the fire's path received evacuation orders and the San Bernadino National Forest closed a long list of trailheads and other recreation areas. This isn't the first time this has happened. In 2017, a similar celebration kicked off the massive Sawmill Fire in Arizona which eventually spread over 45,000 acres.

There's rust on the moon
No, not becuase it's old (although that's one theory). There's rust on the moon because of the moon's composite mixing with Earth's atomosphere. Sientists are still baffled as to why this is happening now, but it doens't seem to be hurting the moon in any way.

Jelly Belly founder giving away candy factory - Willy Wonka style
Yes, you read that right. The founder of Jelly Belly is giving away $5,000 and a chance to own the candy factory. They've hidden gold dog tags in every state. Starting Sept. 30th, each state will be given clues how to hunt for theirs. There's a catch though: Each participant must pay $49.98 to receive the riddle that will help them hunt down the gold necklace. Only 1,000 people can participate in each hunt, and David Klein, the founder of Jelly Belly, doesn't actually own the company anymore. He sold the name in 1980, and the said candy factory is not a Jelly Belly factory anymore. So we're not sure how this will pan out for the winner.


Want more headlines? Check back next week for more of what you might have missed.


---
Posted In: