How do I respond to negative reviews?
Reading Time: 3 minutes, 43 seconds
How do I respond to negative reviews?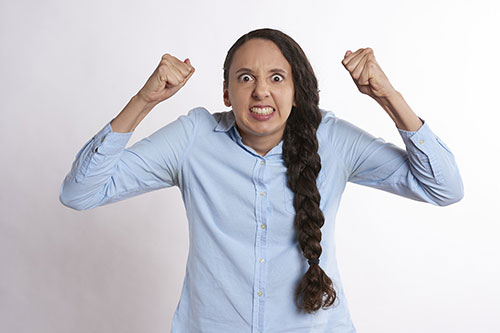 10-15-2018
10:00 am
It's inevitable, you strive to provide the best product/service and customer support you can but something happens that was not on purpose. Then your customer goes online to rant about your company.
There are two common reactions to how to handle negative online reviews:
The most popular review websites like Yelp and Google do offer the ability to remove certain negative reviews.
How do I remove negative reviews from Google?
According to Google's Review flagging system, there are only a handful of reasons they will remove a review.
This post contains hateful, violent, or inappropriate content
This post contains advertising or spam
Off-topic
This post contains conflicts of interest
Yet, that doesn't cover cases like what if they left the review for the wrong company.
How do I remove a negative Google review left for the wrong company?
Before flagging/requesting the review to be removed the first step you should take is simply reply to it stating they have the wrong company. This might not cause the reviewer to remove the review, but it will show anyone that sees the review that they should dismiss it.
Recently a client had an issue where a negative review as left because they shared a similar name with a competitor. After flagging it many times, we were about to give up when we stumbled across some extra information and help topics.
Now for Google My Business listings, Google has made it easier for you to communicate with customer support.
Forums:
Google has set up a forum that covers the Google My Business service. Within that forum, they have included a room dedicated to discussing reviews and other spam-related topics and getting them removed.
Link:
https://www.en.advertisercommunity.com/t5/Spam-Policy/bd-p/Spam_and_Policy
Request a Contact:
Google has also set up a method to talk to a specialist.
Link
:
https://support.google.com/business/contact/business_c2c_m?from=cuf_c2c
Social Media:
With the proliferation of social media use among businesses and individuals, it should be no surprise that Google has set up Facebook and Twitter accounts that you can communicate with also.
It's easy to get frustrated and give the reviewer a piece of your mind, but this will actually have a much worse outcome than the review itself.
First, step in replying to a negative review is research what they are saying and if you have proof they have been a customer. Some negative reviews are actually competitors or people messing around, so figure out if they are a customer in the first place.
If you have determined they are in fact a customer, don't reply in a negative aggressive way.
Do's when it comes to replying to negative reviews:
Be quick, don't let it sit for days or ignore it altogether.
Keep your response brief and don't write a long response filled with excuses
Take responsibility and own up to the faults that the reviewer is discussing and don't claim that you didn't do anything wrong
Apologize for the problems they had even if it was out of your control
Offer a solution to the problem and don't just threaten to sue
Follow up with the promises that you made
Important:
Don't leave fake good reviews and don't have others leave fake reviews some sites have algorithms that can actually detect fake good reviews as well as fake bad reviews
Why should I respond to negative reviews?
Responding to negative reviews will not only show that customer that you are want to resolve their issues but also should potential new customers that you respect what they have to say. Customers are equally interested in how you respond to negative reviews as they are the negative reviews themselves. A positive solution based response could offset some of the response from the negative review as most people understand that things happen and not everyone will have the best experience with every company.
In closing
Reviews aren't going anywhere any time soon, so its best to deal with the negative reviews in a professional manner if you can't get them deleted due to fraud.
---
Posted In: