Brand habit versus brand loyalty - which one do you have?
Reading Time: 1 minute, 19 seconds
Brand habit versus brand loyalty - which one do you have?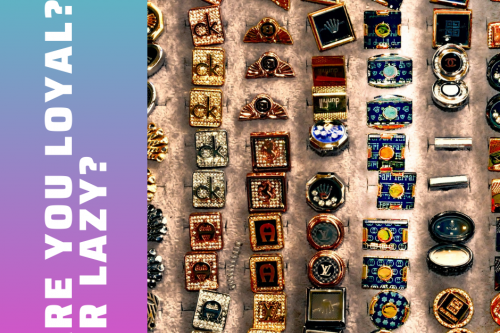 09-21-2020
06:00 pm
(CNET, 2020) If the pandemic has taught us something about our shopping habits, we've learned that we'll change our shopping norms in no time, just as the pandemic demanded. Lacy suggests that there's a distinction between loyalty and habit. She says that brand loyalty is hard to measure and even harder to tease apart from simple habit. "A habit is when customers buy brands over and over again because they're fine and serve a need," Lacy says.
With many of these products, they serve a distinct purpose - we don't relaly need to "love" the product. Think batteries. Do they work? Then they're fine. Not all product categories can lend themselves to loyalty. Batteries do not fall in that category. There's emotion surrounding loyalty, people are loyal to buying things because it serves as a part of their identity.
If a brand like Nike, or ranch dressing, has a culture built around it, chances are they'll have a loyal following. But COVID made us rethink what brand loyalty means. While you may have only bought Charmin toilet paper in the past, you would've bought any toilet paper that was available when the pandemic hit. The same can be said for many other products too. Overnight, consumers found the products they needed across any brand or channel that could deliver.
So how many will stick with these new found habits? Will you switch back to Charmin when it's available?
You can find the full video here:
https://www.cnet.com/news/brand-loyalty-is-a-myth-heres-what-its-been-confused-with/
---
Posted In: