"Alexa, I'm getting pulled over" - the new feature from Amazon Ring
Reading Time: 2 minutes, 19 seconds
"Alexa, I'm getting pulled over" - the new feature from Amazon Ring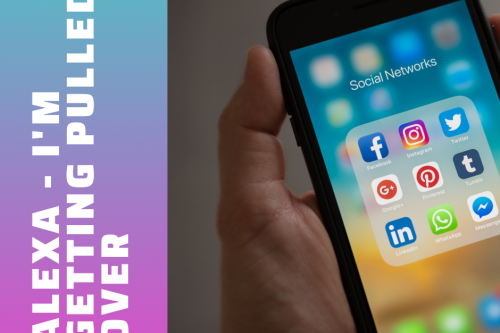 09-24-2020
06:00 pm
(Road Show, 2020) Amazon's Ring is best known for its home security cameras, including the Ring Alarm system and its Ring Video Doorbell. Now, a new feature has been added to the Ring family - a feature that records on your dashboard when you get pulled over by the police. This feature is part of a trio of vehicle security products: The Ring Car Alarm, Ring Car Cam, and Ring Car Connect.
Today, Amazon announced these products as the first automotive security products (no doubt they'll have more in the future).
The most fully featured product is the Ring Car Cam, a dual-camera dashcam powered by Amazon's Alexa voice assistant. It records video inside the vehicle as you drive. In the case of an event - like an accident - it can be sent to the cloud for retrieval. For a severe enough accident, the Emergency Crash Assistance is triggered and an auto call is made to a response center to determine if the driver is OK. If you don't respond or ask for help, emergency services will automatically be directed to you.
The Car Cam also has a Traffic Stop mode that can record interactions with the police. This feature saves audio and video to the cloud. If you get pulled over, simply say, "Alexa, I'm getting pulled over," and the unit will verbally communicate that it's recording and streaming the content. This feature can also notify a list of driver-specified emergency contacts.
This comes at a time where police stops can equal a death sentence. Unfortunately, not every police force has a body camera to prove what really happened. This way, drivers can insure themselves with video from their Car Cam as evidence of foul play. The Car Cam could also work against you, so it's important to always follow police directions when you get pulled over.
Even when your car is parked, the Car Cam is still on guard. It's ready to turn on and record video if the sensors detect bumps or loud noises. You'll be notified if something happens and can decide to watch the video and sound the alarm.
With everything of course, there's a question of privacy - if you're concerned about privacy, you probably shouldn't get a camera to put in your car. Even though there are privacy controls, it's still a risk you take with technology nowadays.
This camera works with all your Ring devices, but if you just want the Car Cam separately, it retails for about $200 and requires an LTE subscription to upload video and access connected services. (We don't have the subscription pricing yet).
Stay tuned for more tech news!
Source:
https://www.cnet.com/roadshow/news/ring-debuts-car-cam-alarm-connect-traffic-stop-mode/
---
Posted In: