What is loading speed and what does it mean?
Reading Time: 1 minute, 13 seconds
What is loading speed and what does it mean?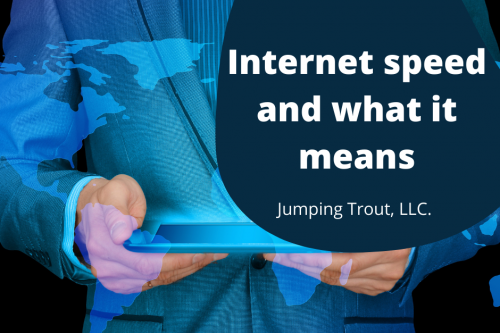 12-10-2020
03:00 pm
(mixpanel.com 2020) Of all the tips and tricks we've found for website creations, this has got to be the best one yet. The loading speed of your website is an important indicator of how good your website is. The slower the speed, the worse your website looks to the public.
Loading speed is the time it takes, measured in seconds, for a web page to download and display on a user's browser. The health of the website can be correlated with some actual key performance indicators of the business that owns it. For a user, there's nothing more frustrating than a website that takes too long to load. Google considers "speed" a direct ranking factor. In fact, about 47% of users expect websites to load in 2 seconds or less, according to a study by Skilled.co.
So what affects loading speed? A number of things unfortunately:
- The server on which the website is hosted
- The size and the number of files of a website
- Unresolved Javascript issues
- Amount of HTTP requests
- Use of a Content Delivery Network
This isn't a complete list, but if you have a website, you need to consistently monitor the performance of the websites using data analytics.
Luckily, we can help with that. It's one of the many factors that we consider when creating your website. Call us!
Source:
What is loading speed and how does it affect conversions? | Mixpanel
---
Posted In: