Phishing Scam Alert! Fake Copyright Infringement Notice
Reading Time: 1 minute, 12 seconds
Phishing Scam Alert! Fake Copyright Infringement Notice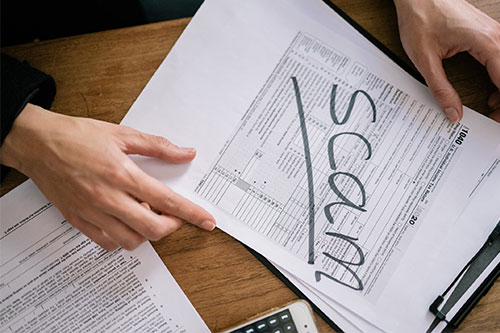 04-01-2021
05:10 pm
A new phishing scam has been making its rounds via contact forms/emails.
It is claiming the website is using their copyrighted photos, but doesn't actually link the pages/photos that were stolen.
Instead of simply listing the pages that contain the copyrighted photos that were supposedly stolen, they are instead attempting to get you to download a suspicious file.
Please note that this is a scam and you can disregard it.
Hello,

This is Melainie and I am a professional photographer.

I was puzzled, mildly speaking, when I recognised my images at your web-site. If you use a copyrighted image without an owner's permission, you should be aware that you could be sued by the owner.

It's illegal to use stolen images and it's so low!

Check out this document with the links to my images you used at mspinello.com and my earlier publications to obtain the evidence of my ownership.

Download it right now and check this out for yourself:



If you don't delete the images mentioned in the document above during the next couple of days, I'll file a to your hosting provider informing them that my copyrights have been severely infringed and I am trying to protect my intellectual property.

And if it doesn't work, for damn sure I am going to report and sue you! And I won't give you a prior notice again.
---
Posted In: