Videographer in Rockford
Reading Time: 1 minute, 23 seconds
Videographer in Rockford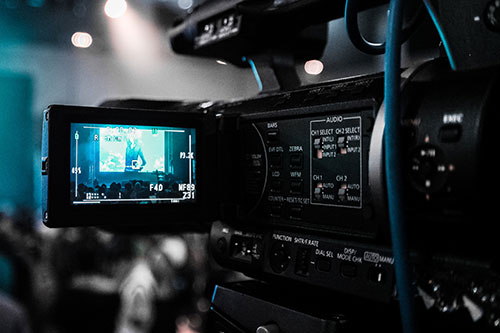 12-17-2018
02:00 pm
From VHS to streaming, videos have grown from a form of entertainment to include as a method to educate your staff on policies and safety as well as marketing your business to potential clients.
Using videos produced by a
videographer
as a way to educate and train your staff is a cost-effective and reusable method to get across important information in a way that is more memorable than flipping through pages and pages of training manuals.
Did you know?
According to Forrester Research, employees are 75% more likely to watch a video than to read documents, emails or web articles?
According to the Brandon Hall Group, eLearning can save your sales team up to 35% of the time it would otherwise be required to spend with in-class training!
And according to IOMA, corporations save between 50% and 70% when they replace instructor-based training with eLearning!
Businesses of all sizes can take advantage of orientation training and safety videos to improve employee education and decrease the time and money spent on training.
With the younger generations being a big part of the workforce across all industries, video training is becoming an important tool in a company's training toolkit as video usage increases with the younger generations.
So, what kind of videos can your company take advantage of? Below is just a sampling of the types of videos companies have been utilizing to improve many aspects of their business.
New employee orientation videos
Drone Videos
Employee and Staff Training Educational Videos
Sales Team Training Videos
Real Estate videos
Property Management Video Production
Safety Training Videos
If you are in the need of a
Videographer in Rockford
area, give Jimi White a call!
---
Posted In: