Looking for a new job? Google can help
Reading Time: 1 minute, 15 seconds
Looking for a new job? Google can help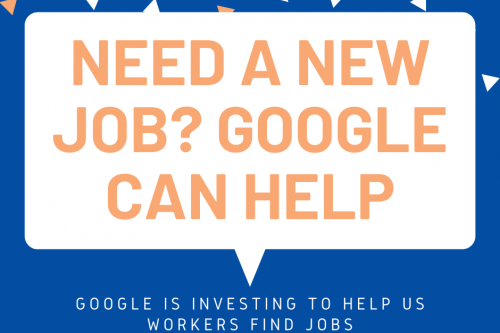 07-13-2020
03:00 pm
(CNET July 13, 2020) If you're looking for a job in data analytics, project management, and user experience design, Google has a new program that can help get you qualified. These qualifications are a new initiative by Google to help US workers get qualified for high-paying, high-growth fields. There are about 100,000 certification scholarships that they will fund.
As college becomes further and further out of reach for many Americans, and the future of in-class learning seems to be in limbo, it's no wonder that many people are choosing trade careers instead. Even still, in order to make any kind of decent money, some certification is required. America needs to recover and rebuild, according to Kent Walker, Google's senior vice president of global affairs. Luckily, the certifications don't require a college degreeor prior experience in the field. The classes are taught by employees and takes about six months to complete - and considered equivalent to a four-year degree.
Google will also give $10 million in job training grants to communities accross the US, including nonprofits like YWCA.
This is great, and who knows if we'll see any impact in Rockford from this, but it's worth noting that COVID has definitely changed the job market. Some stores are hiring, while some have shut down production altogether, displacing hundreds of workers. Now might be a great time to try a new skill, go back to school, or get that certification from Google.
Source:
https://www.cnet.com/news/google-will-fund-100000-online-certification-scholarships-to-help-us-workers-get-in-demand-jobs/
---
Posted In: