Catch a 'Full Jupiter' this week (and it's moons) with just binoculars
Reading Time: 1 minute, 21 seconds
Catch a 'Full Jupiter' this week (and it's moons) with just binoculars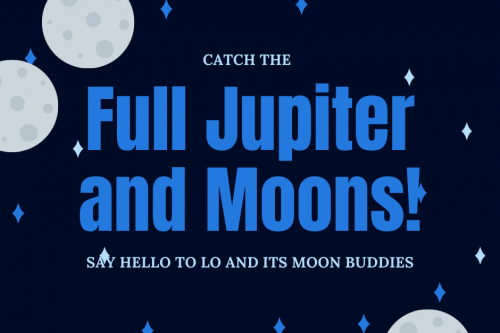 07-14-2020
04:00 pm
(CNET July 13, 2020) Jupiter will be particularly bright and beautiful this week. It will reach opposition today, meaning the planet will be located opposite of the sun with Eath in between, like a cosmic sandwich.
NASA calls this a 'full Jupiter', rising around sunset and setting around sunrise. Looks like we'll have clear skies, so you'll also be able to catch a glimpse of Jupiter and its four biggest moons: lo, Europa, Ganymede and Callisto. NASA recommends observing the moons over time by checking them nightly or waiting between viewing sessions to catch their movements. You should be able to view them all with a pair of binoculars or a small telescope.
Fun Fact: NASA scientists say the icy moon Europa may be the best spot for alien life. In case you can't get a close enough view, here's some beautiful pictures of the gas giant.
Source:https://www.cnet.com/news/catch-a-full-jupiter-this-week-and-spot-its-moons-with-just-binoculars/
---
Posted In: