Are you the world's fastest typist? Now's your chance to prove it
Reading Time: 1 minute, 7 seconds
Are you the world's fastest typist? Now's your chance to prove it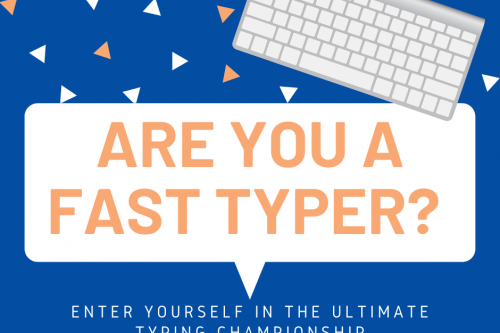 07-16-2020
02:10 pm
(CNET, July 15, 2020) If you're known around the office for your typing skills, (if that's a thing) then you might want to consider joining this new extreme sport.
Okay, it's not REALLY an extreme sport, but it could be fun -- especially if you win the $5,000 prize.
Das Keyboard, a mechanical keyboard brand best known by enthusiasts (um...keyboard enthusiasts?) for it's black keyboards, is celebrating its 15th anniversary by reviving its worldwide Ultimate Typeing Championship. The competition is online and open to anyone over the age of 13, and will be live streamed on August 22 on Twitch at 10 a.m. PT.
Registration opened on Wednesday. In order to play in the major event though, you have to pre-qualify by racing at least 50 times on competitive typing site TyprX, record your 30 fastest typing averages by August 9. The top 25 will be invited to compete in the championship, where the first place winner get's $5000 cash. Second place receives $500, and the top 25 typists will get a Das Keyboard too.
Sounds like a lot of work, but let's face it, you're not doing anything else this summer are you? It's free to join, and if you can type around 163 words per minute on standard English text, then you might have a chance.
Good Luck!
Source:
https://www.cnet.com/news/are-you-the-worlds-fastest-typist-ultimate-typing-championship-is-your-chance-to-prove-it/
---
Posted In: