Will COVID impact the iPhone 12 release?
Reading Time: 1 minute, 27 seconds
Will COVID impact the iPhone 12 release?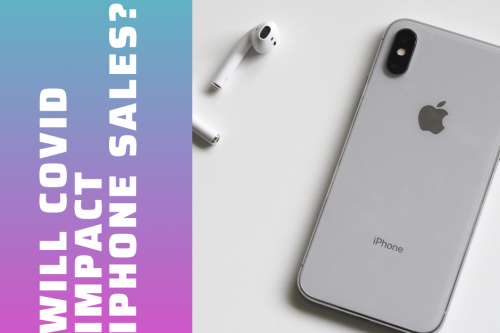 07-29-2020
06:00 pm
(CNET, July 29, 2020) It feels like I JUST ordered the iPhone 11 Pro (because I did). But apparenlty there's concern over the release on the iPhone 12. Due to coronavirus, Apple experts suggest that manufacturing will take a hit.
Tomorrow, Apple will unveil their third quarter fiscal results. This will tell us if COVID has impacted their overall sales. It's expected to tally $2.04 per share in profits on $52.1 billion in sales, according to surveys published by Yahoo Finance. This is a decrease form the $2.18 per share last year, on $53.8 billion in sales. While the company no longer reports on how many iPhones they sell, Wedbush Securities estimates Apple will tally about $21.4 billion in revenue from the iPhone.
This doesn't necessarily mean trouble though, as investors will probably give Apple a break considering the governments shutdown of the economy due to virus spread. CEO Tim Cook will discuss the company's results on the after-hours conference call with analysts, and will likely be asked questions about the impact COVID will have on the rest of the year, especially holiday sales.
In July, UBS analyst Timothy Arcuri says he expects Apple to still launch their new iPhone in September. Supply chain inventory remains a risk though, as the virus was disrupting sales and manufacturing in mid-February, right before the lock-down started.
You may not understand or care about the financial piece of this, but it's a trickle effect: A damaged manufacturing system means higher prices, which affect you, the consumer. Not to mention, if things get worse we might not be able to get any Apple products at all. Hopefully that doesn't happen, since iPhones were already too expensive. Only time will tell.
Source:
https://www.cnet.com/news/its-time-for-apple-to-tell-whether-coronavirus-will-hit-iphone-12/
---
Posted In: