Is Google Images a good place for stock photos?
Reading Time: 1 minute, 47 seconds
Is Google Images a good place for stock photos?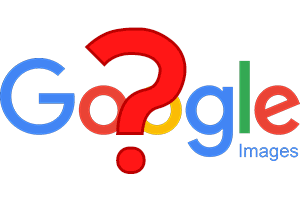 10-05-2018
01:07 pm
Although the clear and obvious answer is NO, its not that cut and dry but just assume its NOT a good place.
Why can Google list photos if they aren't available for anyone to use?
Google like other search engines have programs called "bots" that scour the internet for all sorts of media. From content, to videos and images if Google's bot has access it will eventually link to those media sources. When the bot sees an image at that point it doesn't know the copyright status of the photo, so in the results they will list the photo with a note saying "Images may be subject to copyright".
Stock photos are expensive, are there more cost effective stock photos?
There are many local and national sources out there for Stock Photography.
Locally in the Rockford, IL area,
Brian Thomas Photography
offers stock photos of the Northern Illinois area. Everything from arechtechiture to nature landscapes, Brian Thomas Photography has a wide collection of area stock photography available.
Where can I find FREE Stock Photos?
Nationally, there are are other great resources for FREE stock photography and lower cost stock photogrpahy.
The FREE Stock photo sources have varying licenses for their stock photos, for example some say you have to attribute the photographer, and some do say not available for commercial use.
Where can I find cheap stock photos?
When searching for cheap stock photos, its important to look at buying credits for the size of photos that you will need. Its recommended that you buy the biggest photo available that way you will have the best available photos.
123rf.com (offers many stock photo pricing packages, their most popular is $40 for 39 download credits.)
dreamstime.com (offers many stock photo pricing packages has a 11 credit package for $14.99)
bigstockphoto.com (offers many stock photo pricing packages with large photos has a 10 credit package for $35)
---
Posted In: