Search Engine Optimization (SEO)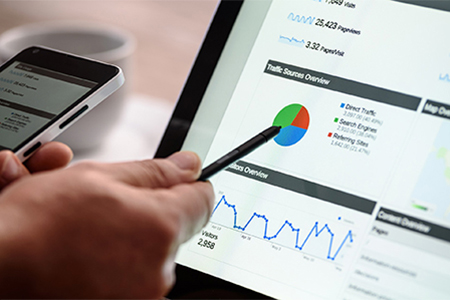 "What good is a website if no one can find you?"
Having an easy to use, attractive, and functional website is very important; if no one can find it then it's all for nothing. Here at Jumping Trout, we understand that it's important for your website to be on the first page of the top search engines for the services or products that your company offers. Each company is different, they need to be found for different things, which means their websites need to be optimized differently. We understand that here at Jumping Trout LLC, which is why we come up with plans that cater to each of our clients (and their websites). But in the end, they all get the best results.
Search Engine Optimization (or SEO) is the process in which certain actions are done in order to improve rankings in the major search engines like Google and Bing.
We work with our clients to determine what are the important parts of their business when it comes what people will be searching for. We take those recommendations and research what existing and potential clients would use to find that product or service either regionally or nationally depending on the client's business model. Over the years we have learned that terms used by people in the industry don't always match what their customers are using. This step is the most important as understanding what your customers search for will dictate how to proceed as well as help us determine what will offer the highest click through rate.

Paid Ads Vs Organic Listings Vs Local Listings
When looking at the results of your keyword search in the search engines, the results are generally broken down into three sections: Paids Ads, Organic listings and Local Listings
Paid Ads
Throughout all of the major search engines you will see paid ads. These ads are generally sold in an auction style sale and sold as PAY PER CLICK. Depending on your industry and specific needs, paid ads can get really costly with lower return on investment (ROI).
Organic Listings
Organic listings are listings that the search engines display using their algorithm after they have sent "bots" to your website to see what its all about. You can't pay the search engines for these listings and they are naturally quite competive.
Local Listings
Depending on a few factors, some keyphrases that are searched for will show local listings and a map. Like organic listings, local listings are FREE and you can't pay for their placement. These results are ranked in a more specialized manner then organic listings but are as important because they are brought back for searches across multiple devices via VOICE SEARCHES.