What turns businesses away from Social Media marketing?
Reading Time: 3 minutes, 8 seconds
What turns businesses away from Social Media marketing?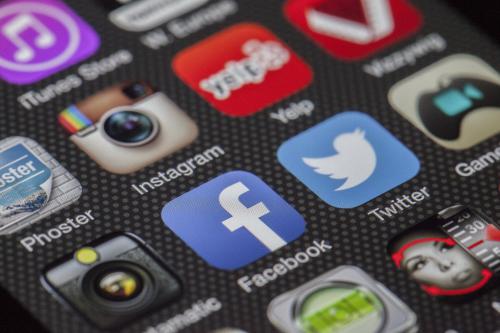 10-09-2018
12:42 pm
Although social media usage is on the rise and is becoming the news and entertainment source for many people, some businesses still shy away from using these as marketing and brand awareness platforms.

When we have asked why they were opposed to using social media, we usually receive a few common responses: don't have the time, my clients aren't on there and how users use social media isn't relevant to my business.

Below we will explain and address each of these concerns.
We just don't have the time to take on another project.
As a business, new projects need to be evaluated to see the viability of the project. For example, will the project ultimately cut our costs, bring in additional money, improve our existing offerings or even provide new products/services.

Using social media as a marketing and brand awareness platform does take some time. However, there are things that you can do to mitigate the time that you spend.

Scheduling Posts

In social media platforms like Twitter (via Tweet Deck) and Facebook, you are able to schedule posts. Scheduling posts will allow you to plan ahead and make posts in advance so that you can spend the time up front for example during some downtime.

Cross Posting

If you have accounts across multiple services, you can always create your content and post it across all of your social media accounts. This will allow you to manage the posts in multiple services with investing little time.
Our clients don't use social media
According to studies, 77% of Americans use some sort of social media. With ~ 77% of Americans using social media, there is a lot of potential that your clients are using social media.

Like traditional marketing the hardest part of social media is getting in front of your potential clients, especially if you are a B2B business.

Paid Ads
One method to assist in getting your business in front of potential clients is paying for targeted paid ads on services like Facebook. Targeted ads allow you to put your business in front of the traditional demographics that use your product or service. You can use targeting criteria like age, location, gender, likes etc..

With these ads you can build your audenice and potential client base for reletively low cost and little amount of time used.
How users use social media isn't relevant to my business
This is another common statement we hear in regards to utilizing social media. Some business owners look at social media and see people are posting pictures of their cats, kids or other things and believe that their clients aren't on their doing that or believe that is how social media is used. Although some of the times that might be true, its usually not true.

Although this is a major concern that we have received, the important part is the potential clientele is still using Social media. The more users post to social media, the more time they are spending on social media. The more time they spend on social media, the more likely they are to see and interact with your posts and paid ads.

Lets look at tradtional advertising in the same way:

The most successful billboards are put on streets where there is significant vehicle traffic. Even if drivers are focused on their driving, there will still be people looking at the billboards.

People get newspapers to read the articles, however once they start reading and looking through the newspaper they will look at the ads.

What all this means is, if people are giving their attention to a specific medium that is a great place to invest a little time and money to get your business in front of them.
---
Posted In: