How much access are you giving FaceApp?
Reading Time: 2 minutes, 11 seconds
How much access are you giving FaceApp?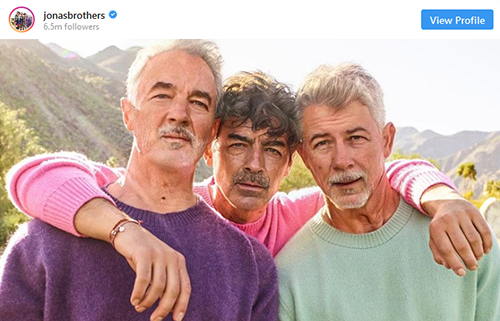 07-17-2019
09:23 am
If you've noticed people posting images of themselves on social media that display themselves older than they actually are, you're not alone. FaceApp is a photo editor that uses artificial intelligence to change your photos so that the user looks either younger or older and even swapping their genders in some cases. But how much do you really know about FaceApp?
After going viral in 2017, and amassing more than 80 million active users, it's blowing up again thanks to the so-called FaceApp Challenge where celebs (and everyone else) have been adding years to their visage with the app's old age filter.
However, one tweet set of a minor internet panic this week when a developer warned that the app could be taking all the photos from your phone and uploading them to its servers without any obvious permission from the user. The tweeter, Joshua Nozzi, said later he was trying to raise a flag about FaceApp having access to all photos, even if it wasn't uploading them to a server owned by the Russian company.
Be warned: FaceApp, which you grant permission to access your photo gallery, also includes in their Terms and Conditions that they have the right to modify, reproduce and publish any of the images you process through its AI.
That means that your face could end up being commercialized — or worse.
That means they can also use your real name, your username or "any likeness provided" in any format without notifying, much less paying, you. They can retain that material as long as they want, even after you delete the app, and you won't be able to stop them. Even those who set their Apple iOS photo permissions to "never," as Tech Crunch points out, are not protected against the terms.
The app itself is old and so are the warnings: many of these features were first discussed when the app first made its appearance in 2017. But despite feature updates and other changes, the fundamental thrust of the way the app uses those photos does not appear to have changed.
Before you jump on it, one quick thing. If you're concerned about photo sharing and privacy, there is some question as to whether FaceApp can access all your pics or not, so tread carefully! On that note, hope future you doesn't have too many wrinkles.
---
Resources
https://www.forbes.com/sites/thomasbrewster/2019/07/17/faceapp-is-the-russian-face-aging-app-a-danger-to-your-privacy/#a472aba27553
https://www.independent.co.uk/life-style/gadgets-and-tech/news/faceapp-app-download-challenge-privacy-warnings-old-filter-a9008306.html
https://nypost.com/2019/07/17/faceapp-security-concerns-russians-now-own-all-your-old-photos/
https://www.cosmopolitan.com/lifestyle/a28419916/old-face-app/
---
Posted In: