Graphic Design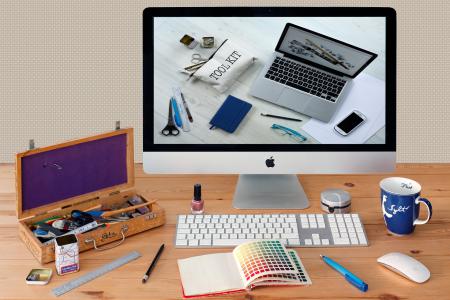 In this day and age, graphic design is everything. It's defined as "the art of skill of combining text and pictures in advertisement, magazines, books, and etc". Since we're an internet marketing company in Rockford, IL that provides high quality graphic design for all of your business' needs.
At Jumping Trout, LLC we understand that your branding represents your business. From your
logo
, to your sign, and everything in between; they all are a representation of your business. A good graphic design for your company's branding is clear, recognizable and can education your customers as well as create a trustworthiness factor.
Here at Jumping Trout LLC, we've graphically designed:
Business Cards
Graduation Announcements
Program Booklets
Mail-Out
Broshures
Rack Cards
Email-Blast Newsletters
Posters
and so much more!
Throughout the history of Jumping Trout, LLC we have worked with companies and organizations of many sizes and types to design websites,
print collateral
, signage and more. Our graphic design services aren't an one sized fits all service, instead we work with our clients to design what they need.
Graphic Designers in Rockford, IL
As graphic designs in the Rockford, IL area we are able to provide you with high quality custom graphic design services for your business. Let our team help with your graphic design needs, contact us today!